The perfect solution for gas crisis. How to keep warm this winter without breaking the bank.
Save electricity and warm-up any room at the touch of a button.
The problem people have is that most of obsolete heaters are big, expensive and they lack integrated thermostats to avoid energy waste.

Our product is committed to resolving all these pain points,which is a portable economic easy-to-use heater, perfect for all houses, offices and bathrooms.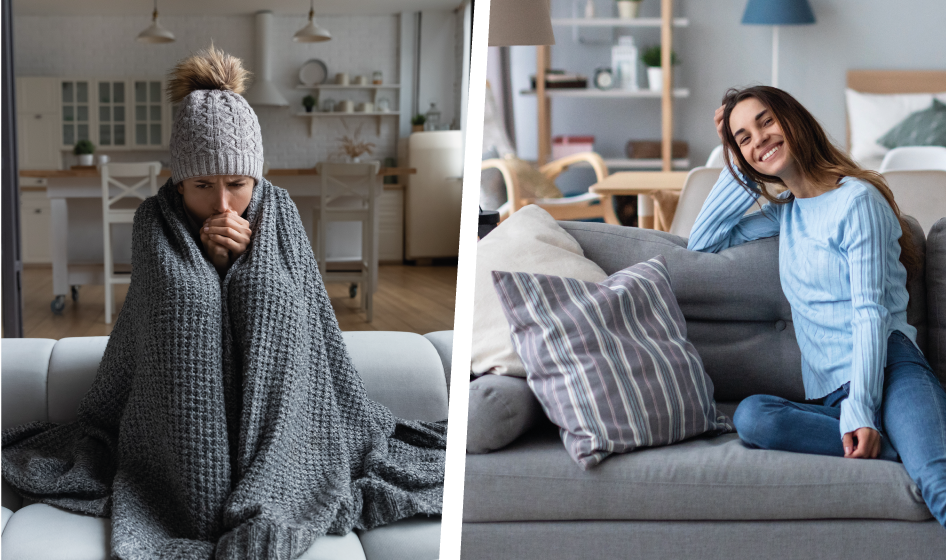 It helps fight the cold anytime, anywhere.

The ceramic element keeps the heat a 30% more time, so there is a less waste of energy to warm up over and over again. It uses less energy to generate more heat than traditional heaters.

Being portable, it can warm up any room up to 20 square meters and make it 37% warmer in a few minutes and for little money.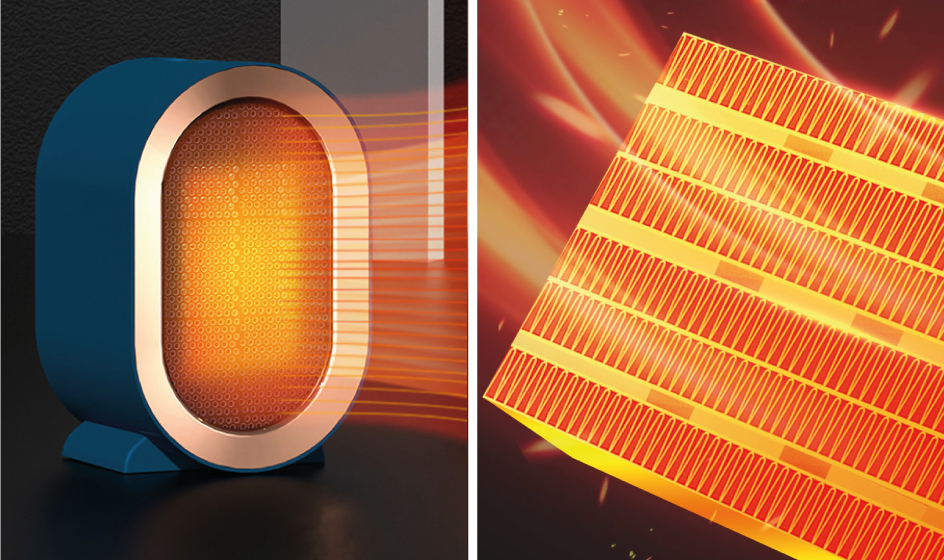 HEAT. YOUR WAY.
A compact electric heater with an iconic design that raises the bar for flexible home heating with an add-on option for smart functionality that unlocks a host of intelligent and energy saving features.
Your home. Your comfort.
With the latest generation of ceramic heating, it swiftly and effectively heats up your surrounding environment. The iconic and contemporary velodrome design ensures compatibility with any interior setting, meaning it finds a home on any surface. Smart app features and voice assistant integrations instantly upgrade your heating experience to new levels of convenience and cost efficiency. Equipped with all-encompassing safety features and crafted with flame retardant materials, it is an ideal choice to keep your environment comfortable and safe.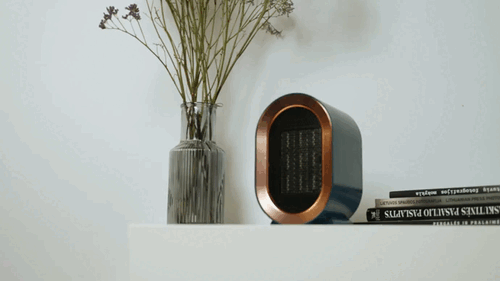 It is designed to fit into any contemporary environment, without sacrificing performance. A unique combination of quality materials and colors combine to create an iconic design that merges with state of the art performance — a precision-crafted stainless steel grill engineered for even heat distribution with a bronze velodrome style trim for an endless feel. Equipped with a hidden handle for easy mobility - it is a versatile heater designed to move.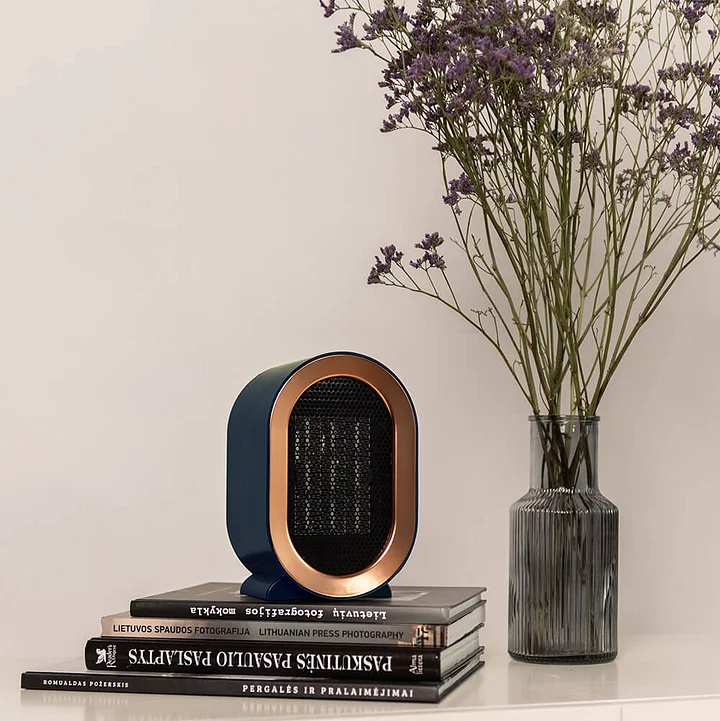 Do more with less
Engineered to be compact but loaded with enough power to heat your whole room, it has a heating capacity of 1'200 Watts meaning it can heat up to 215ft with ease. The ceramic heating element provides instant heat which is evenly distributed by a silent yet powerful built in fan. Performance never looked so good.
How to use it?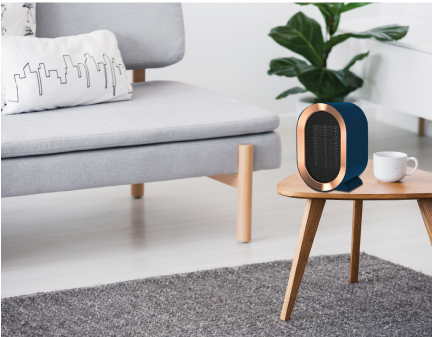 Choose the room you want to warm up.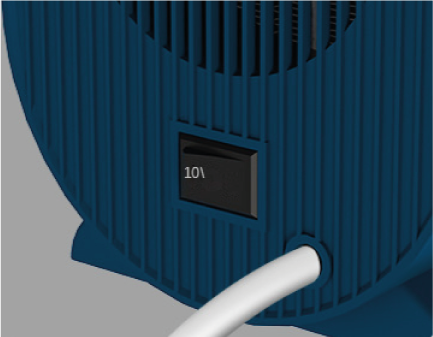 Plug your heater into the power supply.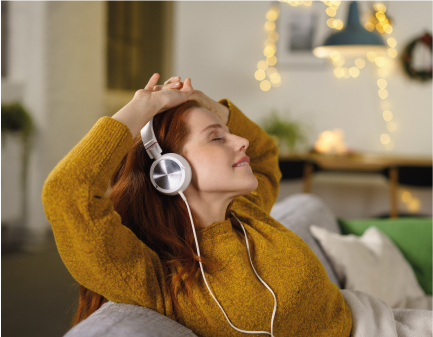 After just 60 seconds, you will feel the room heat up.
This winter will be EXTREMELY COLD, it will possibly be one of the coldest seen in decades. Experts say we need to make preparations!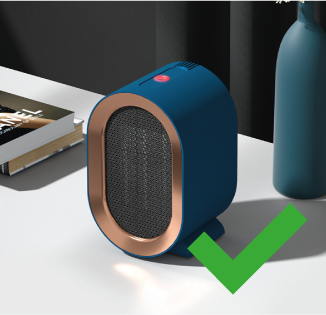 It warms up any room in next to no time.

It will keep you warm and comfortable without having to pay to heat your entire house.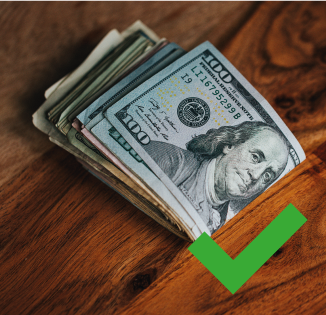 Saves money

It reduces your energy consumption and, thanks to this, it saves so much money on bills.
Portable

The external case does not heat up, so that you can move it from one room to another easily. It is also perfect for traveling and offices.