Universal Car

Heater Defroster
As the wonders of winter arrive, so do car heater problems.

Whether it is fog or frost, our Universal Car Heater Defroster is designed to keep you warm & cozy.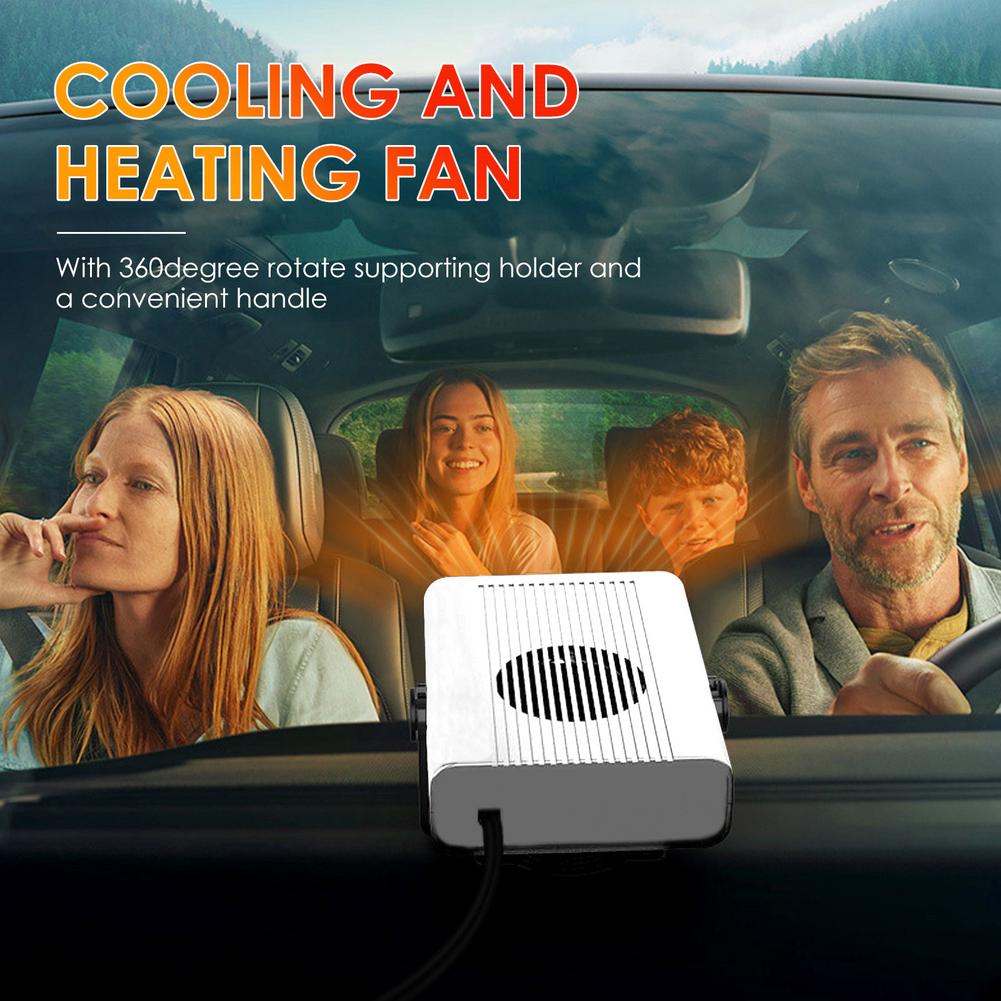 Designed to clear fog, frost, and mist, this portable car heater features 3 large outlet vents that can blow in a fixed direction, meaning
you can warm up your car while clearing your window of dangerous obstacles.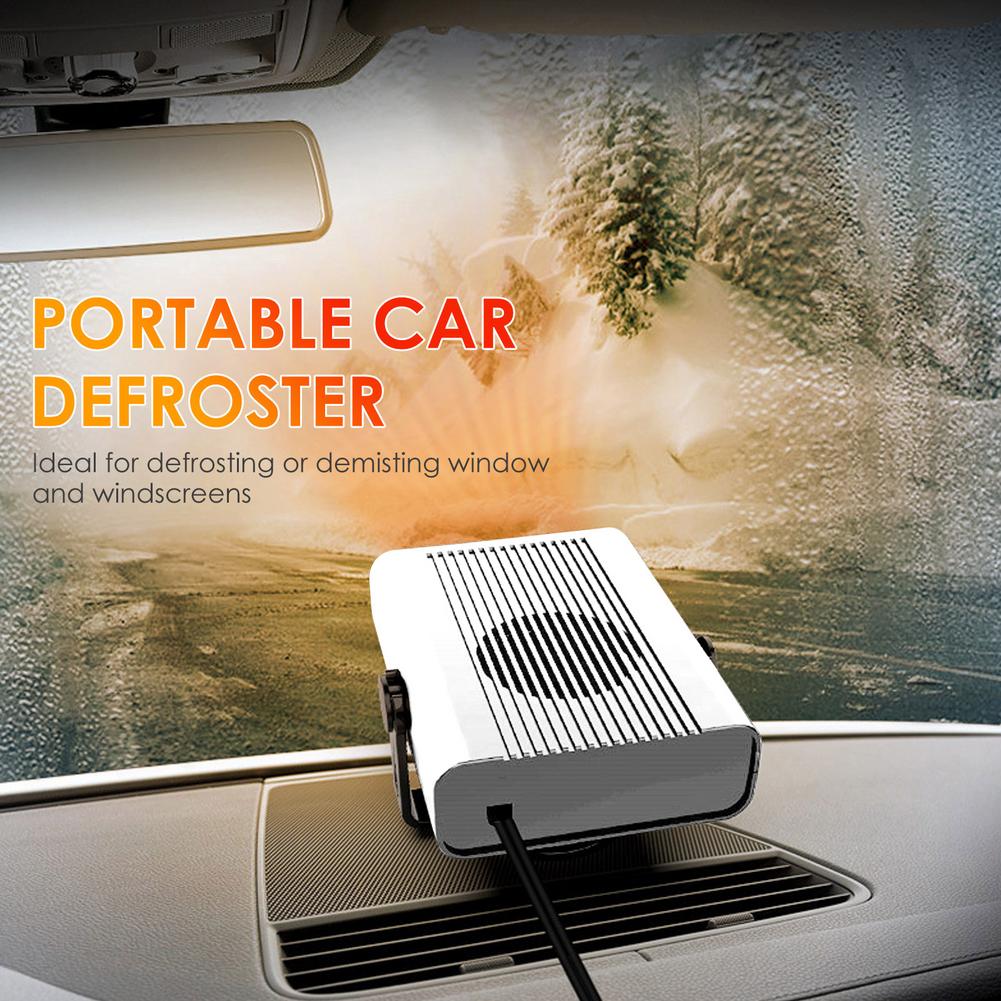 FEATURES AND BENEFITS:
PORTABLE FROST DEFROSTER -

This

heater is designed to quickly clean the frost, fog, mist on your vehicle's windshield. This car space heater saves you time and fuel by using your car's alternator to keep the heater powered instead of gas.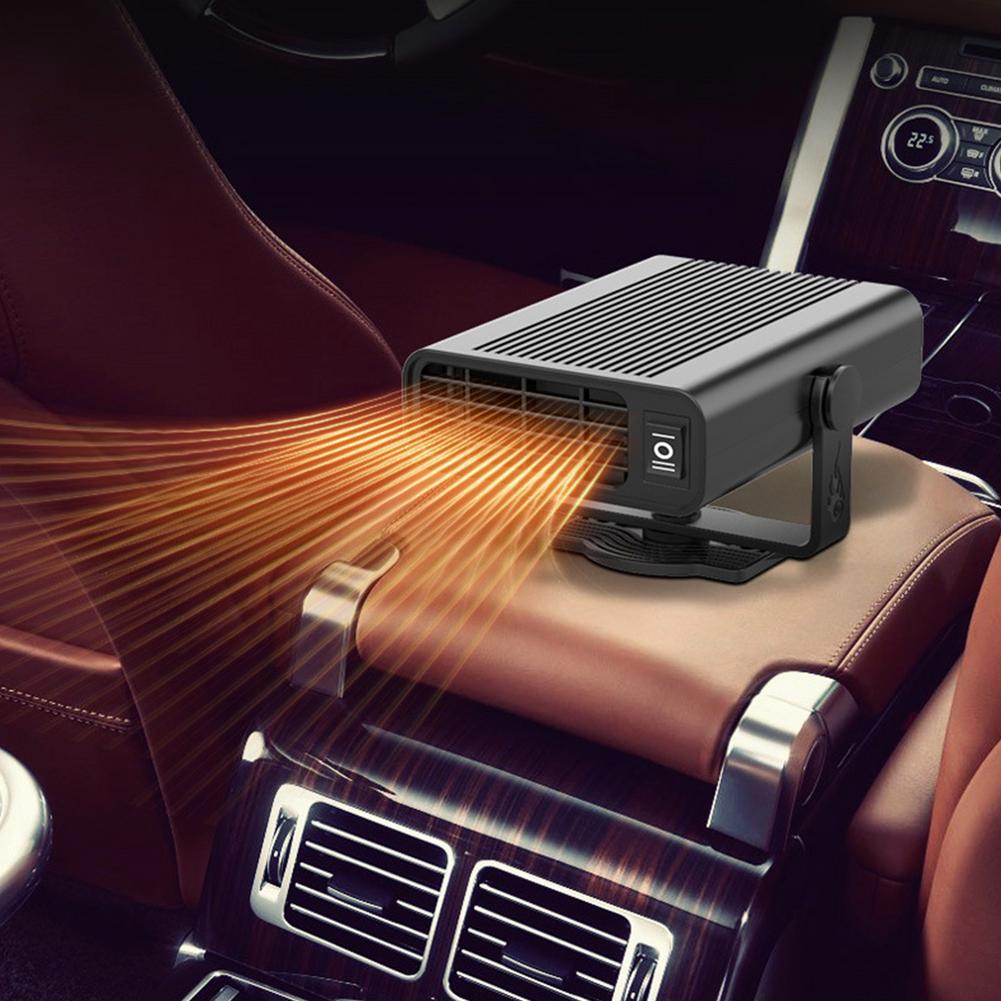 FULL ROUND ROTATION - Our portable windshield defroster features 360-degree rotation design which allows you to freely adjust the heating direction anywhere you want to blow.
CONVENIENT AND LIGHTWEIGHT -

Designed to be your travel companion, this portable car space heater will provide a warm and safe journey for you and your family.
EASY TO USE -

Simply plug the heater into your car's cigarette lighter and press the fan or heater switch to work. The 12 volt portable car heater is very handy and will be very useful and help you save time by defrosting your vehicle.
Details:
It can allows you to defrost or demist your window quickly, so you can get on the road and get to your destination.


Change the switch and the hot air or cool fan come out immediately.


The vehicle should be around 15amp, the heater will worked fine, but if your voltage is much less than 15amp, the heater may be stop working.
You need plug it into your 12V vehicle's cigarette socket and turn it on.


This heater is ideal for defrosting or demisting window and windscreens.


This heater is also can be used as a fan only to cool you down in the summer.


It is with 180 degree rotate supporting holder and a convenient handle.


Compact size. It is portable and convenient to use.


Low energy loss, low noise, no fire.



Instant heating, automatic overheat protect.


It is widely used for car, truck, vehicle, air conditioner and other commonly used appliances.


It is fit for all 12V Vehicle Cars.


Material: ABS Plastic
Color: Black
Voltage: 12V
Wattage: 150W
Dimension: 4.72x2.36x3.54inch
Cable Length: 4.92ft