Protect Your Furniture from Cat Scratching
Cats scratch — it's an undeniable fact. They scratch to mark their territory. They scratch to condition their claws. They scratch because it's an instinctive natural behavior...
Not because they hate your interior design taste.
Fortunately, there's just the thing to let your feline express its predatory instincts while protecting your furniture from being damaged.
This is a furniture guard. It is clear and flexible, made of durable marine-grade vinyl. It can withstand sharp claws and is easy to install with carpet pins or just the product adhesive property.
It is also waterproof and can be cut into small sizes to protect your sofas, couches, and furniture corners.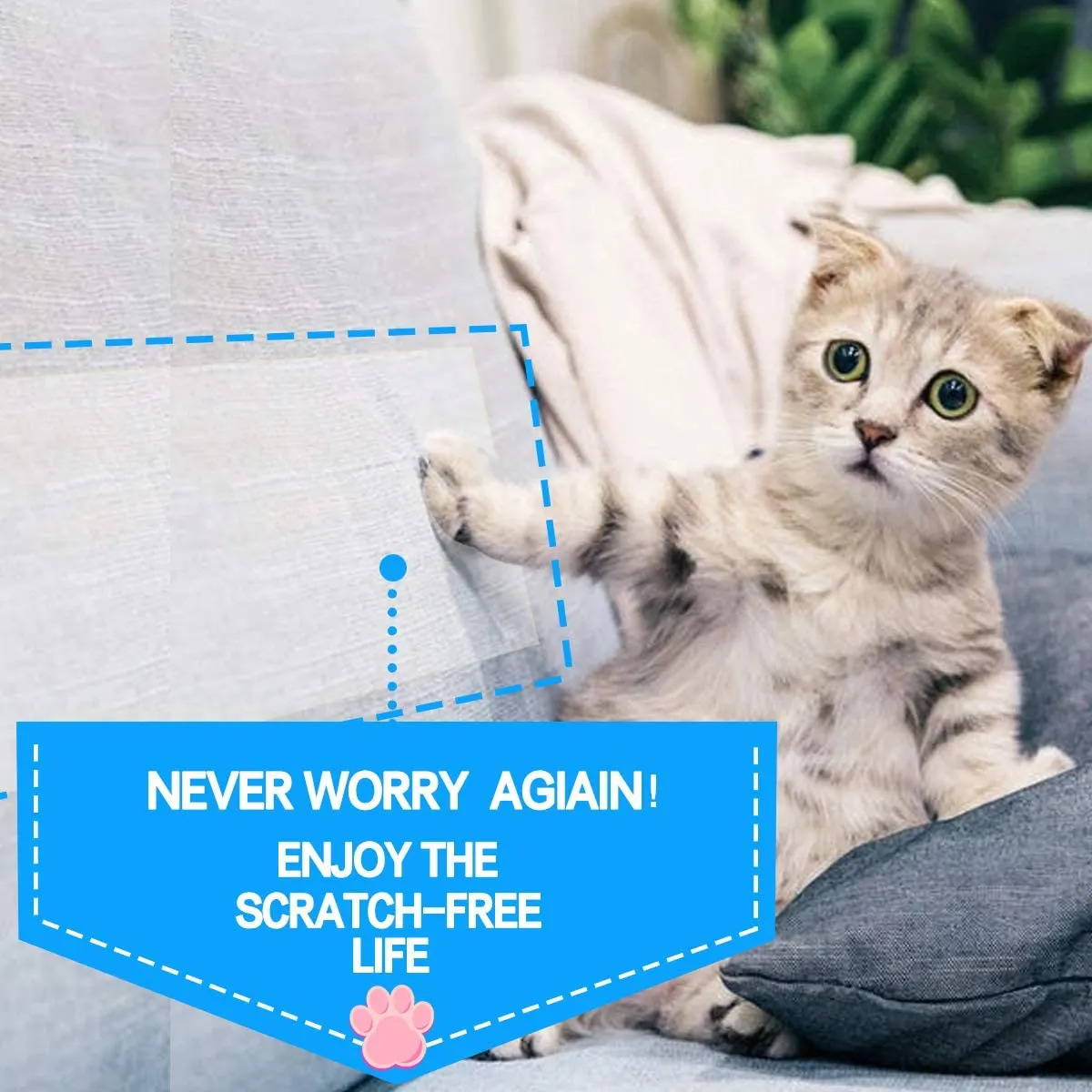 The best protection for your furniture
✓ Keep your furniture in pristine condition
✓ Works on Material, Leather and Wood
✓ Flexible, Durable Marine-Grade Vinyl
✓ Contours perfectly around your furniture
✓ Waterproof, withstands sharp claws and scratches
Benefits
✓Easy to Install
No need for straps or tools.
Just peel off the self-adhesive film and

stick it on whatever you want to protect.

You can add extra safeguards by adding pins, and tailor them to fit your furniture.
✓ Crystal Clear
You don't have to remove it when guests are around. The solution is transparent and crystal clear. It will blend perfectly into the fabric, so you won't even notice it's there.
✓ Safe and Durable
It's made of non-toxic, marine-grade clear vinyl. The most durable kind. It's thick enough to deter cats from clawing and soft enough to conform to the contours of your furniture and keep cats' claws from shredding the sofa.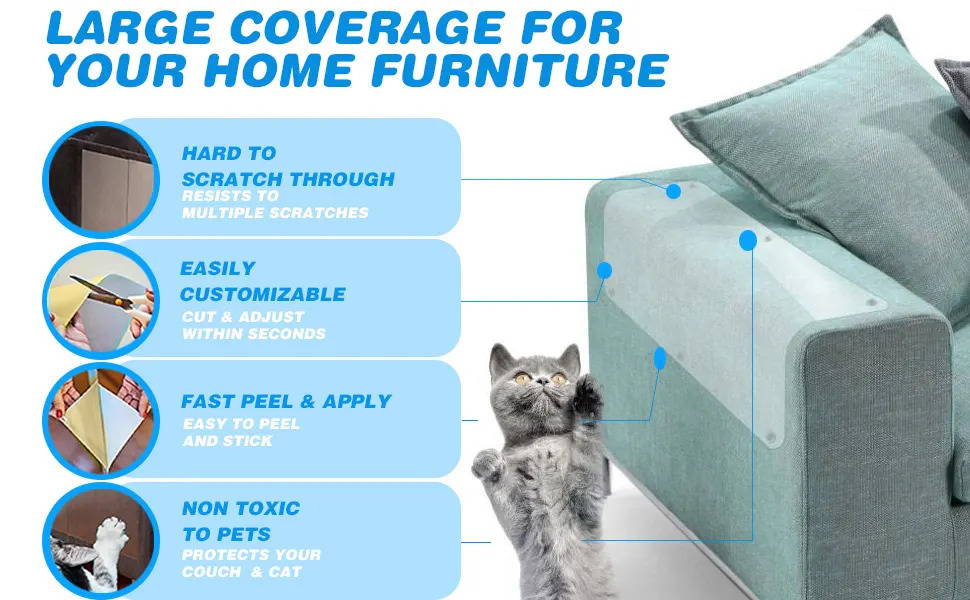 Tough and Flexible for Your Home
The scratch guard are made from high-quality, crystal clear vinyl that is resistant to damage from water, dirt, and other elements. Unlike standard vinyl, marine grade keeps its color clarity — so they won't yellow and is safe for Cats!
✓ Works on Leather & Wood
Yes, it sticks to leather, and no, it won't damage it if you peel it off. It
doesn't require pins and doesn't leave a sticky film afterward.

So, it's perfect for wood and leather furniture.
✓ Cost-Effective Choice
They certainly
cost less than a new sofa.

It's a small investment to keep your furniture in pristine condition. The film lasts a while

without needing to be replaced.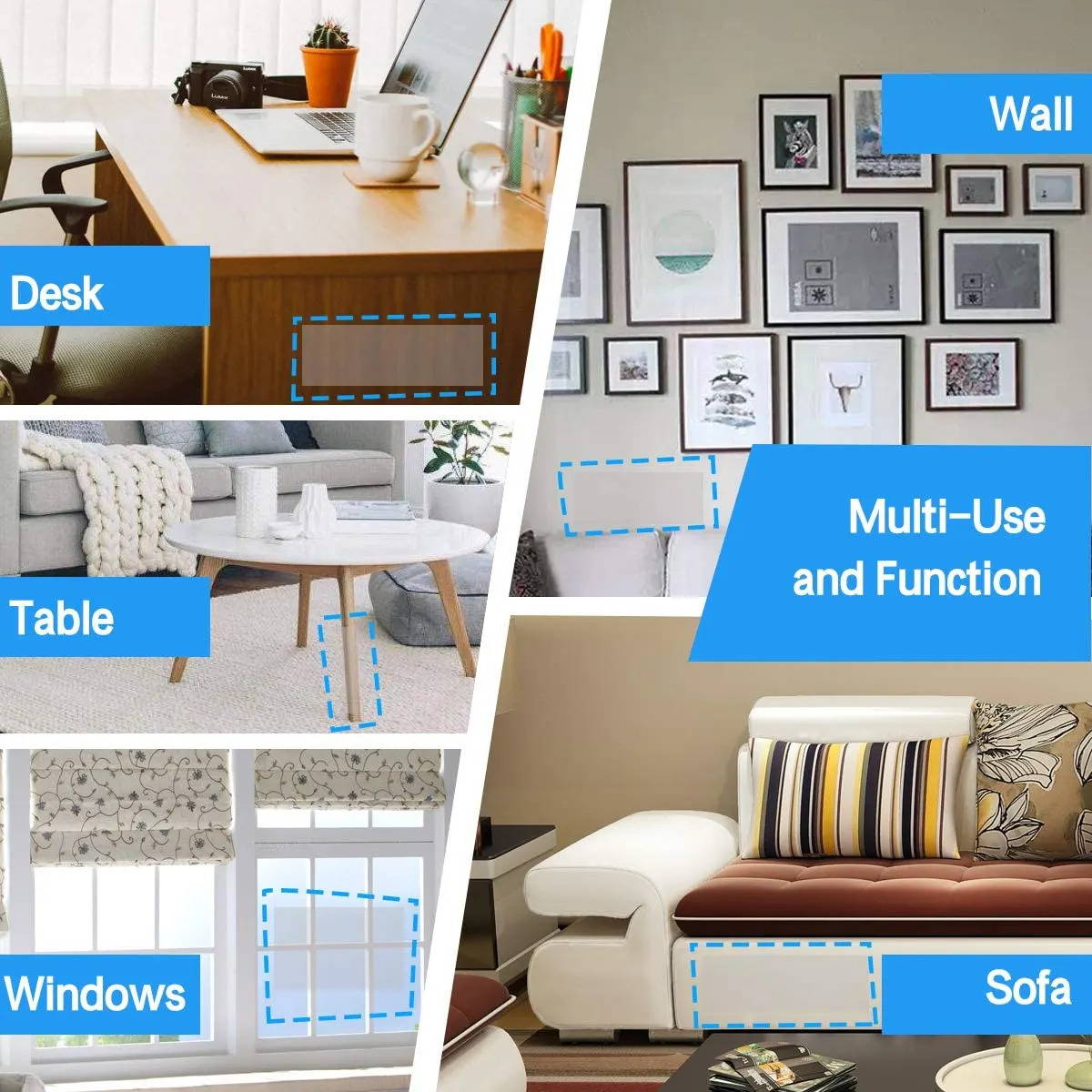 Size Guide