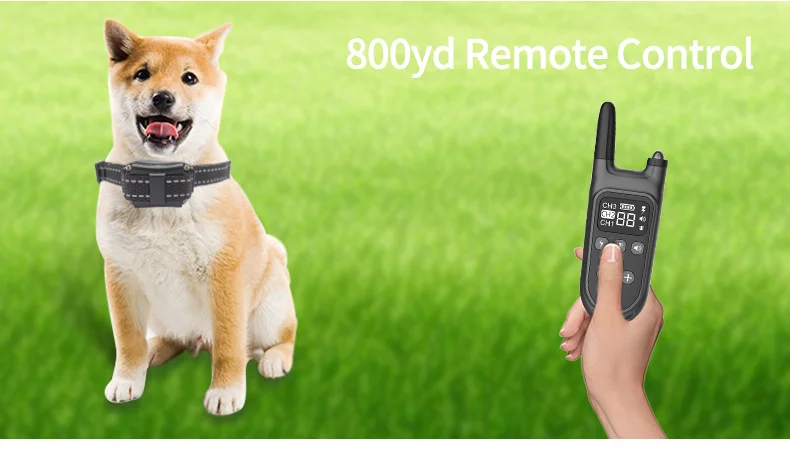 Help Correct Unwanted Dogs' Behaviors
Ergonomic Design: The easy-access button sizes and simpler format are easier to operate for pet owners.
Long Lasting Battery Life: The remote control and collar receiver both feature lithium-ion battery.
3 Training Modes
Rechargeable Battery
Remote Control
Nylon Belt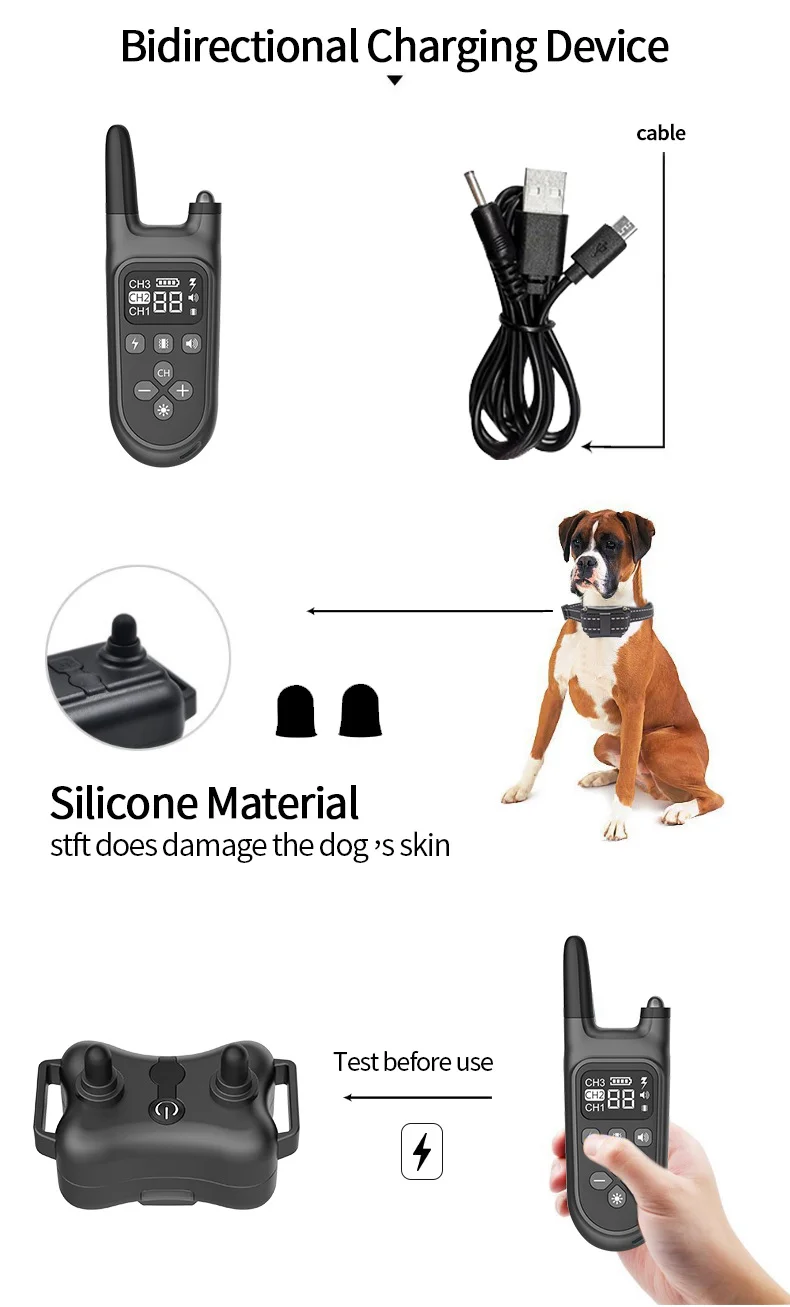 Shock Collars for Dogs with 3 Training Modes
Waterproof Receiver
Steps to wear the collar
Firstly, use the appropriate length contact points then turn on the collar (Short hair dogs choose short contact points, longer hair dogs need longer contact points).
Secondly, center the contact points underneath your pet's neck to touch the skin, take your finger pull the dog's hair out from the buckle to avoid good snug contact.
Finally, fitted properly allow one finger to fit between the strap and your pet's neck.
Product details
3 Training Modes Static Shock (1-99 levels), Vibration (1-99 levels) , Beep and Light mode. Can be used to help correct barking, walking, leash training, sitting, pee, aggression, and other behavioral obedience.
Waterproof Receiver: The dog training collar receiver is IPX7
Re Battery: 2 in 1 cable, remote and the receiver are re
Built-in LED Light and Reflective Collar: Special built-in LED light on the receiver and remote helps you to locate your dog even in a dark environment. And the reflective strap on the collar can reflect the light at night to ensure the safety of your dog, perfect for night walking.
Nylon Belt: The 8-27 inch adjustable nylon belt is suitable for 10-110 lbs dog
1 Receiver
1 Handheld Remote
1 Wrist Strap
4 Conductive Silicone Caps
2 Test Light
1 Charging Cable
1 User Manual