Harness the power of heat and steam to get rid of eye dryness forever
Features
Using Eye Mask as a warm compress is the most effective means of treating dry eye because it opens the oil glands and softens the oils that have become hard and are clogging the glands. Oil then flows more freely and prevents the water layer of your tear film from evaporating.
By just spraying warm water on your Eye Mask and preheating the mask for 5 minutes before using, you can harness the power of steam. As the heat opens up your oil glands, the moisture adds to the water layer of your tear film. The steam is also great for your skin, like getting a mini-facial when you use your Eye Mask.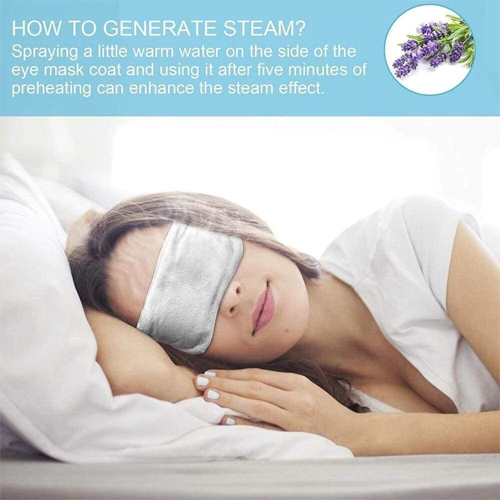 You can also swap out the hot compress for a gel cooling pad. Just leave the pad in your freezer for half an hour, put it in your Eye Mask, and enjoy the cooling sensation. A cold compress on the eyes reduces swelling, shrinks capillaries and pores around the eyes, and minimizes dark circles.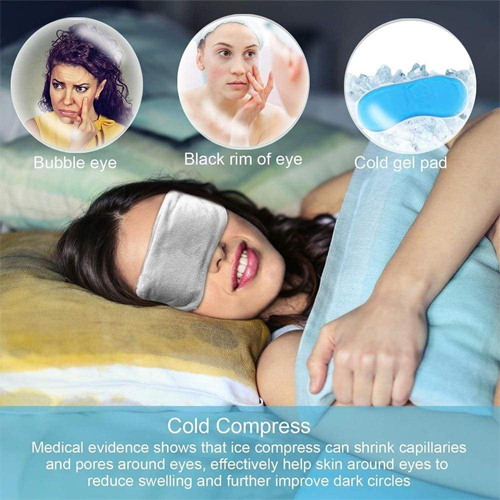 Lavender is known to have a relaxing and soporific effect. If you are looking for extra stress relief, add a lavender sachet to your Eye Mask to infuse your sleep with the calming scent of lavender.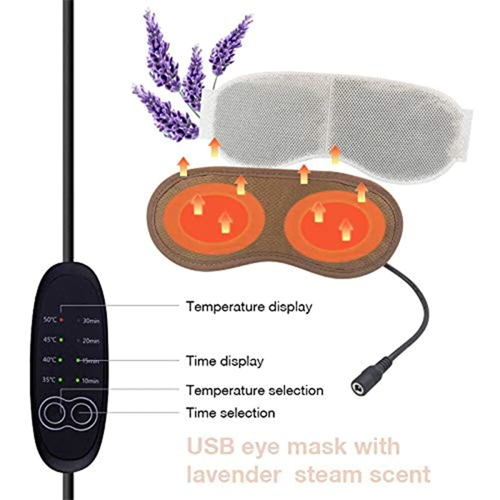 Eye Mask uses a simple USB power interface and a user-friendly control unit that lets you set the temperature from 95 to 122°F (35 to 50°C) and the timer from 10 to 30 minutes. The mask itself is made of 100% pure cotton for maximum comfort.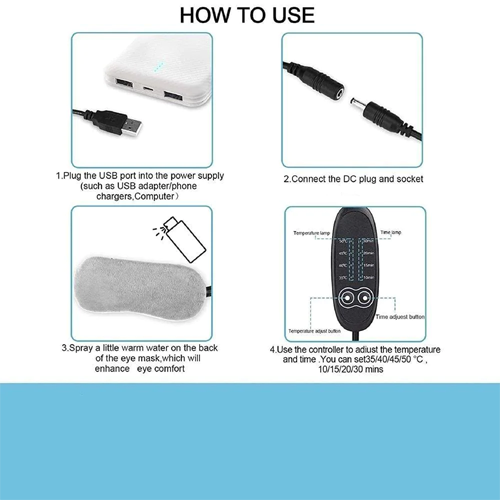 Specifications :
Rated voltage: 5V

Rated power: 5W

Output current ≥1A

O

utput voltage: DC5V

P

roduct size: 7.7 x 4.1 inches (19.5 x 10.5 cm)

Weight: 5.3 oz (150 g)
Parcel Includes:
1*The Electric Heated Eye Mask