PRODUCT DETAILS:
Size Chart (In Inches)

The Heated Jacket
Power Bank Not Included*
Wanna stay warm and cozy in the cold weather?
Well we just have the right product for you! The Heated Jacket!
An innovative product that will
keep
you warmed
up
during the cold season WHENEVER & WHEREVER!

What's even better is that the Heated Jacket offers

3 warming modes

for you to choose!

The Warm Mode 45℃ (113℉)
The Comfort Mode 35℃ (95℉)
The Energy Saving Mode 25℃ (77℉)
With only a touch of a button you can adjust the warmth level and you will start feeling the heat coming in less than 5 seconds!
Also it has the neck warmer and an extra thickened cotton layer to lock in the heat all throughout the day.
PLEASE MAKE SURE TO USE THE SIZE CHART TO CHOOSE WHICH SIZE FITS BEST!
THE #1 RECOMMENDED HEATED JACKET!
IT HELPS PROMOTE BLOOD CIRCULATION AND RELIEVES MUSCLES, SHOULDER AND BACK DISCOMFORT
Features
Sizes: Five sizes to choose from (Check Size Chart)
Quick & Long Lasting Warmth

: Fast heating in seconds; Up to 10 working hours on a single charge; USB port for Power Bank

Warmth Modes

: 3 heating modes to meet your warmth needs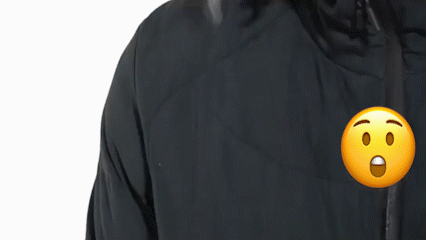 Machine Washable: We test our jackets through more than 50 consecutive wash cycles to ensure that the heating elements and jacket itself are not damaged by the washing machine
Material: This Heated Jacket is made of lightweight memory cotton and Decron to ensure that it's soft and comfortable to wear
HOW TO USE
Connect The Power Bank with the USB port and place the power bank in the inside pocket

Long press the power button for 3-5 second to turn on and off

Red light: High temperature heating

White light: Medium temperature heating


Blue light: Low temperature heating
Usage Working Time For 3000MAH Power Banks:
Warm Mode: 6-8 hours.
Comfortable Mode: 8-10 hours.
Energy Saving Mode: 10-12 hours.
Package Includes:
1 x Heated Jacket (Power bank not included)