No Matter What, You're Beautiful.
But sometimes, skin tags, cherry angioma, age spots, and other skin imperfections can have an impact on your self-esteem.
When it comes to skin tags, scarring, fine lines, or any other skin condition, especially on the delicate skin of the face, it's daunting to consider invasive removal procedures.
But until now, the only available options were surgery or expensive visits to the dermatologist, otherwise you had to accept the skin tags, wrinkles, and other skin imperfections as a permanent fixture.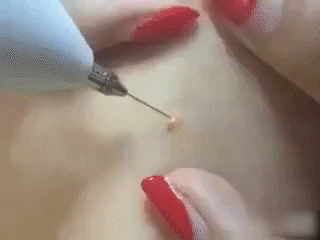 Become the Best You!
Say goodbye to unwanted skin imperfections! Our pen is ground-breaking in the beauty products scene!

Get the same results as costly surgery for an affordable price. Become your own skin-care professional from the comfort of your own home.

Look youthful in days! Through tightened skin tissues and increased collagen production. Make imperfections a thing of the past with our mole remover today!
Try Skin Correction Solutions That Boost Your Skin Health From Within.
The Dermavel Plasma Pen is the breakthrough plasma therapy system that provides skin removal treatments that are safe, simple, and completely pain-free.
By gently exfoliating the skin with electrostatic energy, the Dermavel Plasma Pen stimulates collagen and protein production in the fibroblast cells of the skin. Simply put, you'll have healthier skin!
Get the Beauty You Deserve
Our Fibroblast therapy works by boosting your skin's natural anti-aging processes. Specifically, our pen encourages your body to increase collagen, elastin, and hyaluronic acids.

This is the secret behind our affordable beauty treatment. By supercharging your natural production, our mole remover leaves your skin looking younger and healthier.

Your body already has the ability to make you beautiful, we're just giving it the instructions to do so!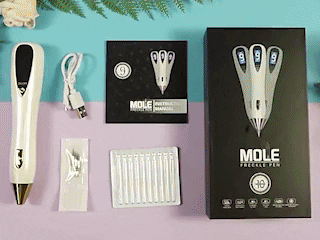 A Long-Lasting Solution to Your Imperfections
Today's dermatologist charge absurd amounts to remove skin imperfections. On average you could be paying anywhere from 1000$ - 1200$ for a single removal appointment.

We took this to heart. The remover pen is our take on easy-to-use and affordable skin care. Along with being easy to use, it is also non-invasive and safe.

Our remover pen is the safest and most simplistic way to get fast results. We want to see you become someone you're proud of.
Benefits
Non-Invasive & Pain-Free Using Fibroblast Therapy
Turn Back Time With Results That Last