Keep you warm using Smart Heating Scarf
Graphene is the greatest conductor of heat and electricity among all materials. The lightest and most durable nanomaterial now known to exist, Graphene possesses a resistance that is lower than that of copper or silver. With the use of graphene material, the pain will be relieve and blood circulation is enhanced.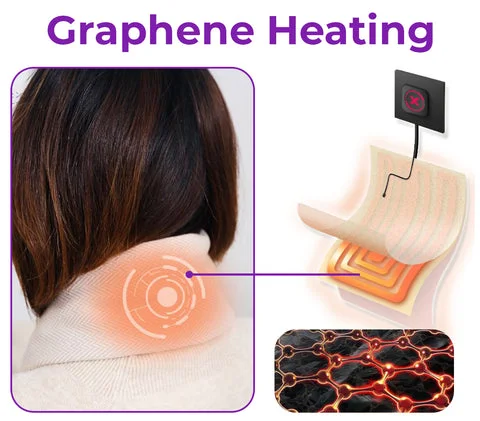 Relief from Neck Pain
The Smart Heating Scarf
provides exceptional pain treatment for stiff neck muscles by employing wet heat therapy for deeper muscle penetration. By using a heated neck wrap to soothe your stiff neck muscles, you can recover more quickly and experience less discomfort.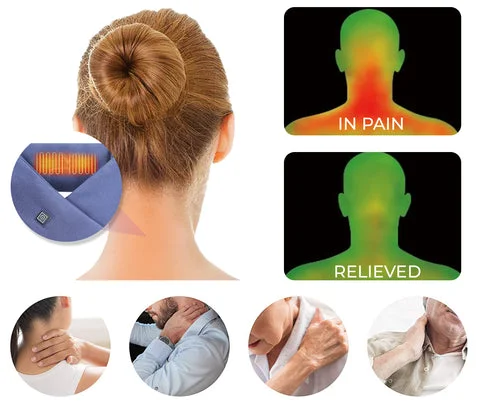 Improve Blood Circulation
With intelligent temperature control technology for adjust temperature. Heat can penetrate to cervical vertebrae, nerves and tissues to improve blood circulation. Heating scarf can emit far-infrared rays and iron, deep promote neck blood circulation.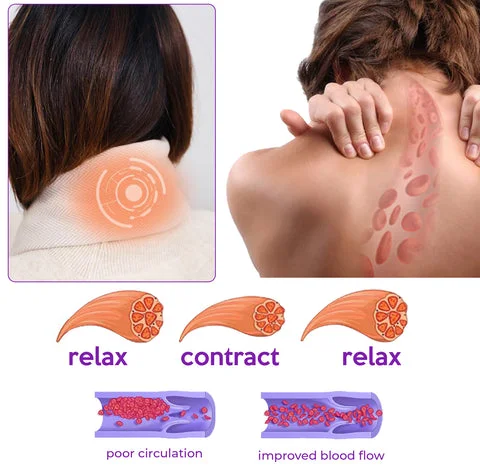 How Smart Heating Scarf works?
The Smart Heating Scarf works by increasing circulation. When heat is applied to areas of chronic pain it loosens muscles and provides an analgesic effect, which makes your brain perceive that your pain has decreased.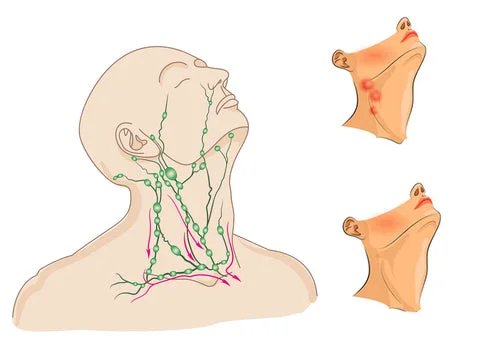 What Makes our Smart Heating Scarf SPECIAL?
Instant Relaxation - after a long day, offers a relaxing retreat
Non-invasive Pain Relief - By focusing on your natural acupressure points, this technique targets the neck to relieve stress, discomfort, and chronic fatigue.
Better Blood Circulation - infrared heat across your neck, stimulating the muscles to promote better blood flow and reduce swelling.
Boosts Lymphatic Detoxification - Combats the build-up of obstructions in your lymphatic system.
Overall Health Benefit - Improves posture, promotes sleep, and lessens tiredness.
Portable and Handy - This is compact and handy and can be carried anywhere to provide instant relief.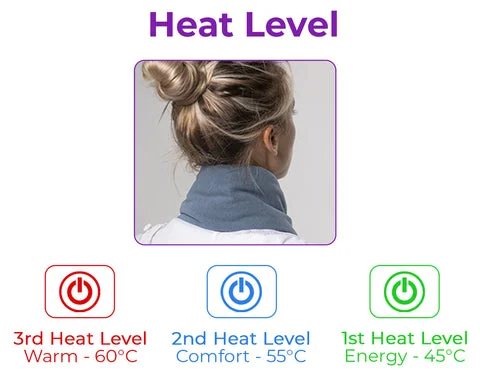 Benefits
Unisex & Fashionable Design
Keep warm in chilly winter
Made of high-quality fabric
Great gift for a loved one (For Men or Women!)
3 Adjustable Heat Settings
Can be washed by hand and dry naturally
Perfect for cold weather, fishing, hunting and outdoor activities.