Don't let soggy, uncomfortable feet ruin your day... keep them dry and happy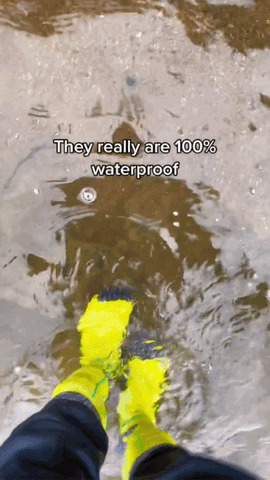 Highlights
✅ Potent waterproof polyester — Prevents water, snow, or sand from ever penetrating, keeping your feet dry and happy.
✅ Breathable and moisture wicking — Stops moisture and sweat at the surface so you can avoid annoying blisters and chafing
The inner layer (polyester) prevents odor and moisture
The middle layer (elastane) is waterproof, yet breathable
The outer layer (nylon, polyester) is flexible, yet durable
✅ Versatile and dynamic design — Flexible and durable so you can use it at the office, out on the slopes, hiking trails, or wherever floats your boat
Description
The Stelear™ DryStep Socks are a MUST for anyone who wants happy feet.


When you're out shredding the slopes, hiking a trail, exploring the beautiful outdoors or even in the office, the LAST thing you want to have to worry about is wet, soggy, sweaty, annoying feet...
Ensure your feet stay dry and happy no matter where you end up with the Stelear™ DryStep Socks.
Its potent waterproof polyester makes it the perfect all weather sock. Simply pop it on like any other sock, and you can feel confident wherever you go, no matter how messy it gets, your feet will be happy and free.
Its breathable and moisture wicking material helps your feet stay healthy and eliminates unwanted annoyances like blisters or chafing.
And since it's easily hand washable in less than 10 minutes or a simple cold and delicate wash, you'll have them ready for all your adventures in no time.
A "no-brainer" for any savvy outdoorsman or outdoorswoman.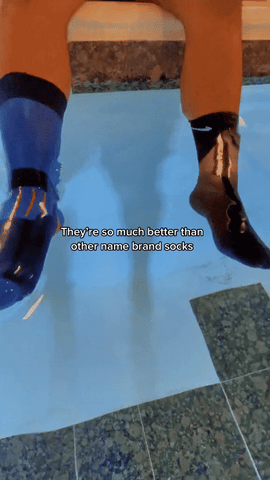 The DryStep socks are made for high performers looking to enjoy the outdoors or anyone who is annoyed with sweat, soggy wet feet, blisters, or chafing. Its simple 3 layer design makes it perfect, allowing your feet to breathe and feel good.
Have you ever been out and about on your day when you get annoyed by wet, soggy feet? We have all been there.
Normal socks simply don't cut it for most people. For those who are out and about exploring or have sweaty feet, keeping the happy can be a really tough challenge.
With our breathable, moisture wicking, versatile DryStep Socks, you can confidently go anywhere without having to worry about annoying sweaty, soggy feet, blisters, or chafing.
| Size | US Women | US Men |
| --- | --- | --- |
| S | 6-8 | 4-6 |
| M | 8.5-11 | 6.5-9 |
| L | 11.5-14 | 9.5-12 |